KAÍ ECOTRAVEL – Responsible Tourism in the Guajira's region
Kai – the sun, is one of the most important natural divinities for the American cultures, and the Wayuu are not the exception, Kaí became for the Guajiros, one of the symbols that identify this arid region and the image that we have selected for invite ecotourists to visit us.

Kaí Ecotravel, is a tourism operator with a community organization, formed by a network of indigenous families providing tourism services, which are located in the most spectacular natural settings of the Alta Guajira, some of them with a tradition of attention to the traveler of more than 20 years.
ABOUT US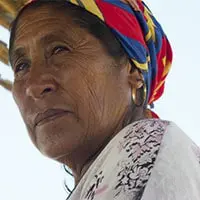 CULTURE
Learn about ancestral cultures and heritage of La Guajira in Colombia. Enjoy one of the most beautiful regions of the country.

Our Emblematic destinations
See know the biophysical and sociocultural characteristics, as well as our most relevant destinations.
See More
---
OUR TOURS
Enjoy incredible ecotourism activities in the Colombian Guajira. Choose the tour of your interest for your visit to the region.

Tours únicos en su clase
Learn know about our most important destinations: Cabo de la Vela, Flamencos Sanctuary, Punta Gallinas, Macuira and Alta Guajira.
See More
---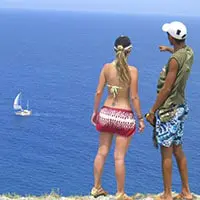 SERVICES
Discover our services for your trip. See all opportunities to make a tailored journey for your next travel to La Guajira - Colombia.
FACILIDADES PARA SU VIAJE
See all options of transportation, guide services and accommodations; Kaí Ecotravel offers you all kinds services for your trip.

Our services
Bookings
Reserve now the trip of your life with Kaí Ecotravel and live an experience without equal in the Colombian Guajira. One of our consultants waits for your call.